The UDM (United Dual Mobility) acetabular system is designed to help prevent dislocation by providing increased jump distance and range of motion.
The UDM acetabular system consists of a Cobalt Chrome (CoCr) acetabular cup and a mobile polyethylene liner that rotates within the cup and captures the femoral head. The inner surface of the cup is polished to allow optimal articulation between the cup and mobile liner.
UDM dual mobility cups are available with several different fixation options.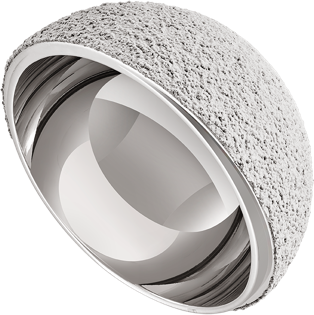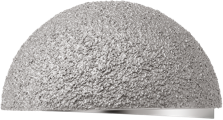 Titanium Plasma Spray PLUS coating technology designed to provide outstanding bonding strength and 'scratch fit' for initial stability.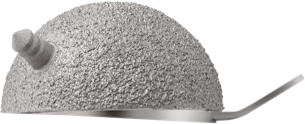 Two pegs intended to enhance torsional stability.
The bendable flange is designed to allow extra screw fixation for superior stability.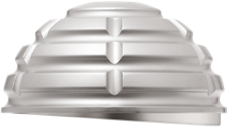 The matte surface includes horizontal and vertical grooves designed for optimal cement-implant fixation.
Multiple fixation and material options
Multiple coating, liner, and femoral head options available.



Two liner material options are available
E-XPE (Vitamin E Highly Crosslinked Polyethylene)
XPE (Highly Crosslinked Polyethylene)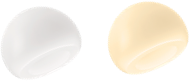 Two femoral head materials are available
Cobalt Chrome (CoCr) head: 22, 28 mm
BIOLOX® delta ceramic head: 28 mm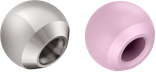 Two coating options available
Titanium Plasma Spray PLUS
Titanium Plasma Spray PLUS with Hydroxyapatite (HA) coating designed to improve biological fixation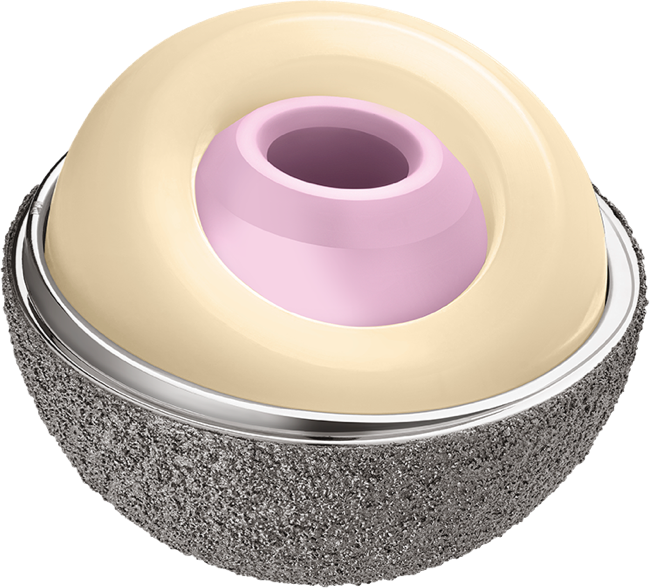 Designed to easily compress the femoral head into the mobile liner.
Cup Positioner and Cup Holder Adaptor
Designed to allow optimal positioning during cup insertion.
The alignment rod assists with orientation and adjustment of the cup.

UDM カタログ

UDM 手技書