Bipolar II can be used in hemi-arthroplasty which is indicated in the case of femoral neck fracture, trauma, and the early-stage avascular necrosis when the acetabulum remains intact.


Minimum polyethylene thickness of 5 mm.

One-piece assembly with simple locking ring mechanism designed to allow surgical efficiency while maintaining strength.


Metal surface roughness of Ra ≤ 0.02 μm exceeds the ISO Standard of Ra ≤ 0.5 μm.
Highly polished surface designed to reduce the wear of the acetabulum.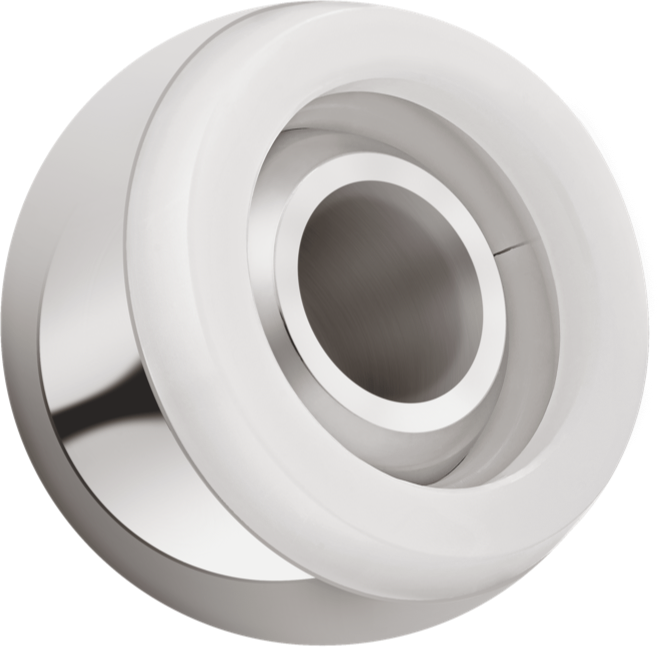 Outer beveled lip is designed to facilitate easy head reduction
Anti-rotation design minimizes micromotion between the cap and the PE liner
Bipolar II Cap and Femoral Head Compatibility Chart